BUY FISH STRAIGHT FROM THE PRODUCERS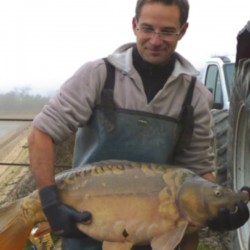 We sell the fish from our fish pools for culinary use, to individuals and restaurants. They can be purchased whole or filleted ; all preparation is carried out here on our farm.
We can also supply trout thanks to our partnership with specialised fish farmers.
Sales can be arranged by appointment at the Gaingaudrie from October to March (only carp is sold all year round).