Welcome to the fishfarm of La Gaingaudrie
Located in the South of the Vienne region in Central France, between Poitiers and Limoges, the Gaingaudrie fish farm is made up of seven extensive lakes totalling almost 100 acres (40 hectares) of water. Our primary activity is the restocking of rivers, lakes and ponds on both public and private properties. This natural habitat is the ideal environment for non-intensive, environmentally sustainable fish farming. Each year, from October until March, we sell fish to local councils, clubs, landowners and individuals. We also offer a range of lake and fish pond management services.
Pounds management services
A brief history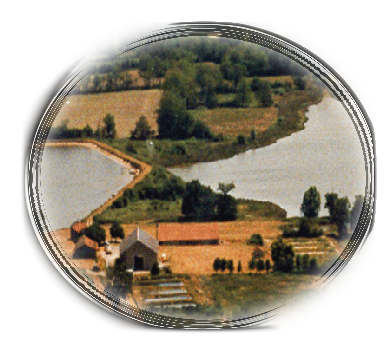 The extensive fish pools of the Gaingaudrie were created between 1991 and 1993 in the vicinity of Adriers (in the Vienne area of the Poitou-Charentes region). This project came to fruition thanks to a group of farmers with the support of local co-operatives and professionals. The objective was clear: to create and promote a brand-new fishing industry in the South Vienne area. The fish farm thus encourages fishing lake and pond owners to maintain and make use of these assets. Our team carries out fishing, organises restocking and offers advice and expertise to ensure the lakes are well maintained and managed. With nearly 25 years of experience, the Gaingaudrie fish farm is renowned throughout the region for its knowledge and high quality lake management services.
Where to find us
Pisciculture de la Gaingaudrie
La Gaingaudrie
86430 ADRIERS
.